Welcome to
Department of Personnel Management and Industrial Relations
To win the marketplace, you must first win the workplace.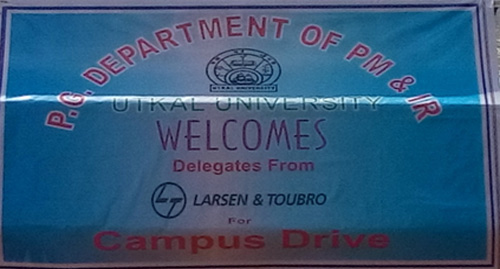 About Department
The Post Graduate Department of Personnel Management and Industrial Relations has the advantage of being a part of the great academic institution, Utkal University, which is the premier and mother university of the state of Odisha. The Department works with the objective of providing training through a well developed curriculum to deal with the problems and challenges of managing and developing human resource in organizations. The Department endeavours to develop professional HR managers for the corporate sector and public system, through its well designed two-year regular Management Program, Master in Personnel Management & Industrial Relations (MPM&IR).
The Department also offers M. Phil and Ph. D. Degrees in Personnel management and Industrial Relations aiming to equip its students for application and dissemination of knowledge in the field of research, teaching and training covering the entire business gamut. Our students are our strength and alumni are our guiding light. The department proves its worth through the excellence, achieved by its products.
Events
News & Announcement