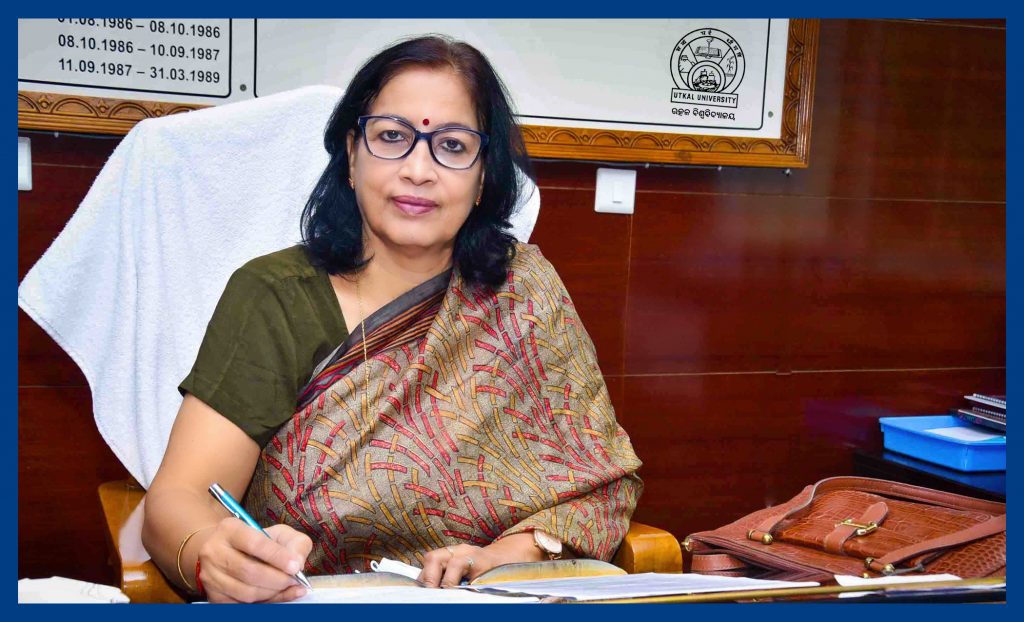 Prof. Sabita Acharya
Vice Chancellor, Utkal University
Message from Vice Chancellor
The identity of Utkal University is deep-rooted to the history of its motherland "Utkala" (Odisha's early name before independence). It gives me an immense pleasure, a matter of great pride and intense emotional fulfillment to be involved in transforming this historic educational institution, "Utkal University" into a University of excellence and in putting it on the world map of great universities. I salute to the heroes/legends, who made it possible to build this university among one of the oldest universities in the country and the first one in Odisha. The state's educational growth has begun through this university and it has structured many historic personalities from the beginning to till date. Utkal University has been the pride of Odisha always by not just being a pathfinder for the people of Odisha but also has navigated through the explored age of educational values of recent times.
Utkal University has been on the path of delivering quality education by developing the young minds and human resources with their leadership qualities, research culture and innovative skills. The campus built on a sprawling around 400 acres of area with lush green scenery well within the temple city of the state, Odisha, Bhubaneswar. Presently, it has 28 departments, 15 Self Financing Courses and 7 Centers Excellence with its infrastructure and facilities conducive to higher teaching-learning environment and research. In terms of credentials the university has a long history of achievements to showcase.
We empower our students with a long-term vision that lead to innovation and service to society growth. We are proud of much experienced faculties who are committed to support the students both in studies and trained them for grooming visionaries; committed workers and lastly a good human being to become the future leaders. We encourage, scrutiny and allow constructive criticism because we are indeed an institution of public and national importance.
We work together to forge the distinctive education we aspire to offer all our students and do our best to make sure that we recognize the challenges and choose where to focus our energies and investments within the broad domains implied by our values. Our Corona pandemic response showed the strength both of our individual colleagues and our shared University structures.
I take this opportunity of welcoming students coming from all parts of the state and other places, joining university for all PG Programs and Research Programs. I appeal to all the stakeholders to work in unison to make Utkal University the highest centre of learning with the new ideas and innovation to a Cosmopolitan University so that it can play a meaningful role in the higher education scenario in the Country.
I strongly believe Utkal University is heading towards in the right direction, providing the same historic legacy of educational excellence to the future generation and playing a positive role in the state as well as in the nation building. We the team from Utkal University reiterate our endeavor to provide premium quality education accessible to one and all to generating global professionals.
I wish you all the very best for a great future.
Welcome to the portals of Utkal University!!!