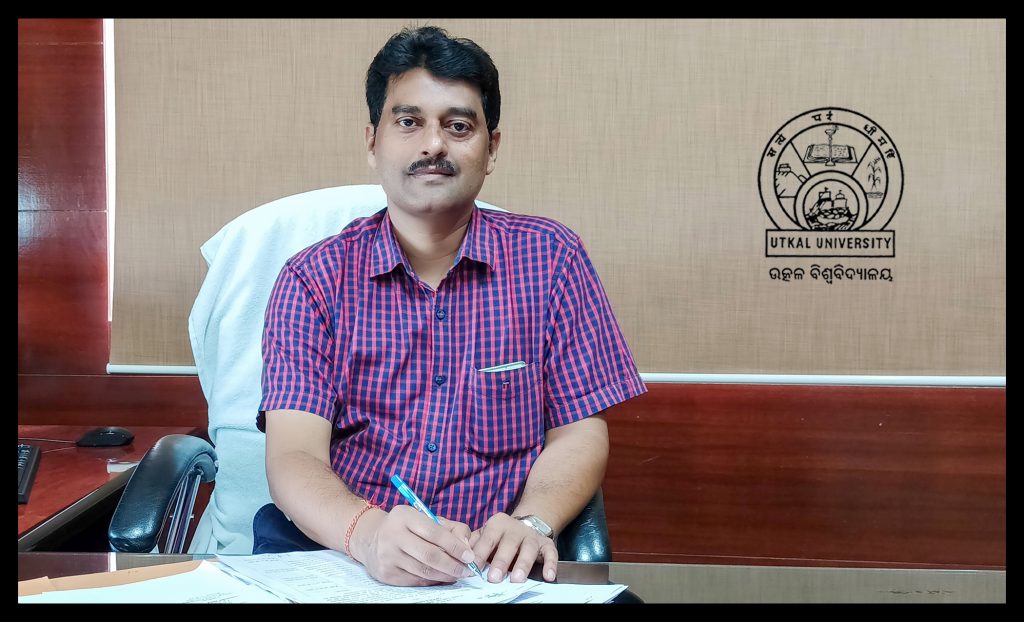 Sri. Gautama Pradhan O.F.S. (S.A.G.)
Comptroller of Finance
Utkal University
Message from Comptroller of Finance
Welcome to the Website of Utkal University!
I am delighted to be a part of Utkal University for its vision and mission to promote the educational excellence in our state. The most efficient pattern of the teaching and training has been its one of the best milestone achievements since decades. The Aluminous are the best example of the university across the world.  
I would love to serve the office of the Comptroller, which deals with the work of Budget, Establishment, Pension/GPF/CPF/NPS and Accounts including Store Purchase organizations with the Management Team of the University. So we all Teaching Staff, Non-Teaching Staff and Students of Utkal University including all the related Stakeholders should place the importance on themselves, who are really the heart of the learning process. Let us unite together by joining hands as well as minds to have a vision to become one of the best educational institutions to pursue the historical legacy of producing good humans for the society.
With all my Best Wishes!