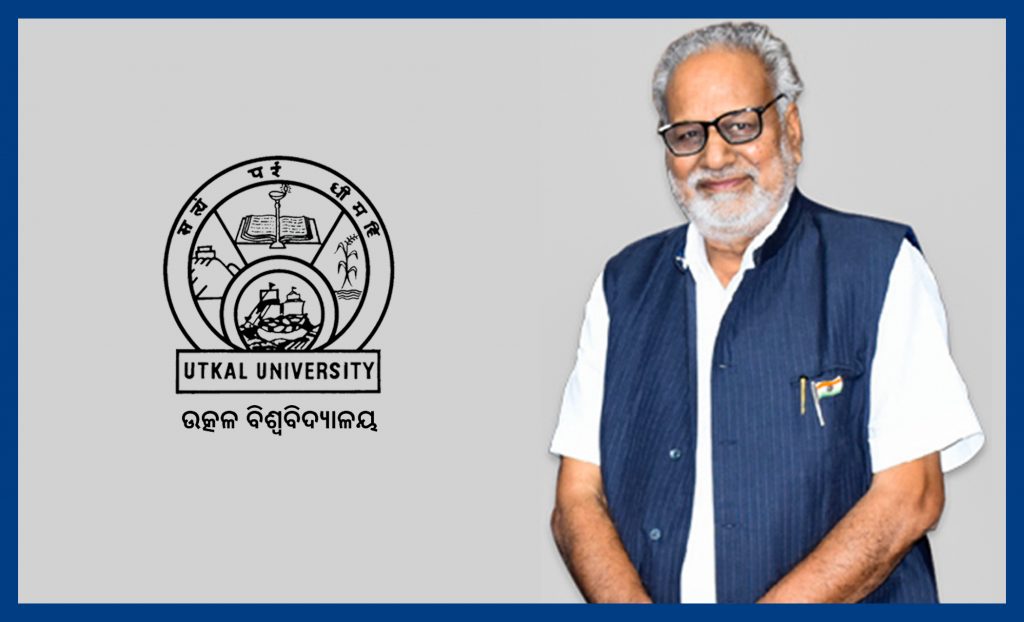 I am immensely ecstatic in expressing my conviction that Utkal University shall continue to manifest the highest standards of academic excellence. The University shall be the harbinger of a new era in the domain of higher education to further enrich the legacy of its educational excellence and contribution to the state of Odisha. Its heritage and history in terms of educational growth are remarkable achievements and pride for Odisha.
Utkal University is known as the Mother University in the state, with a distinguished history. The university contributed enormously to the development of modern Odisha. The University has been served by many illustrious faculties. Its notable achievements in academics and research helped the University carve a distinct identity for itself.
The aim of education is not just to impart knowledge but also to build character. We have to now pledge ourselves once again to adhere to the virtues of education and humanity.
It is indeed a privilege for me to be associated with Utkal University whose primary goal of meeting the educational needs of students in the region is fulfilled to the best of its abilities. In the process, the state has discovered that for its students, over and beyond infrastructure facilities and the teaching methodologies, it is the environment that makes them comfortable during the time they spend here. To that extent, special efforts are being made to provide a better ecosystem with a value system, so that students feel eligible, employable, and more importantly valuable to society.
NAAC accreditation is considered highly in the country for its benchmarking contribution. It is a matter of pride to get (A+) accreditation from NAAC. As the Chancellor of the University, I am hopeful that Utkal University will meet all the requirements and get recognition much to the delight of its students, faculties, staff, and above all the people of Odisha. I assure you all that I will give my complete support for any proposal and effort toward our University growing into a vibrant space for learning, growth, and grooming the future builders of the nation.
"I wish all the student-teacher fraternity of Odisha with the glorious blessings!"
Hon'ble Governor of Odisha
Chancellor, Utkal University