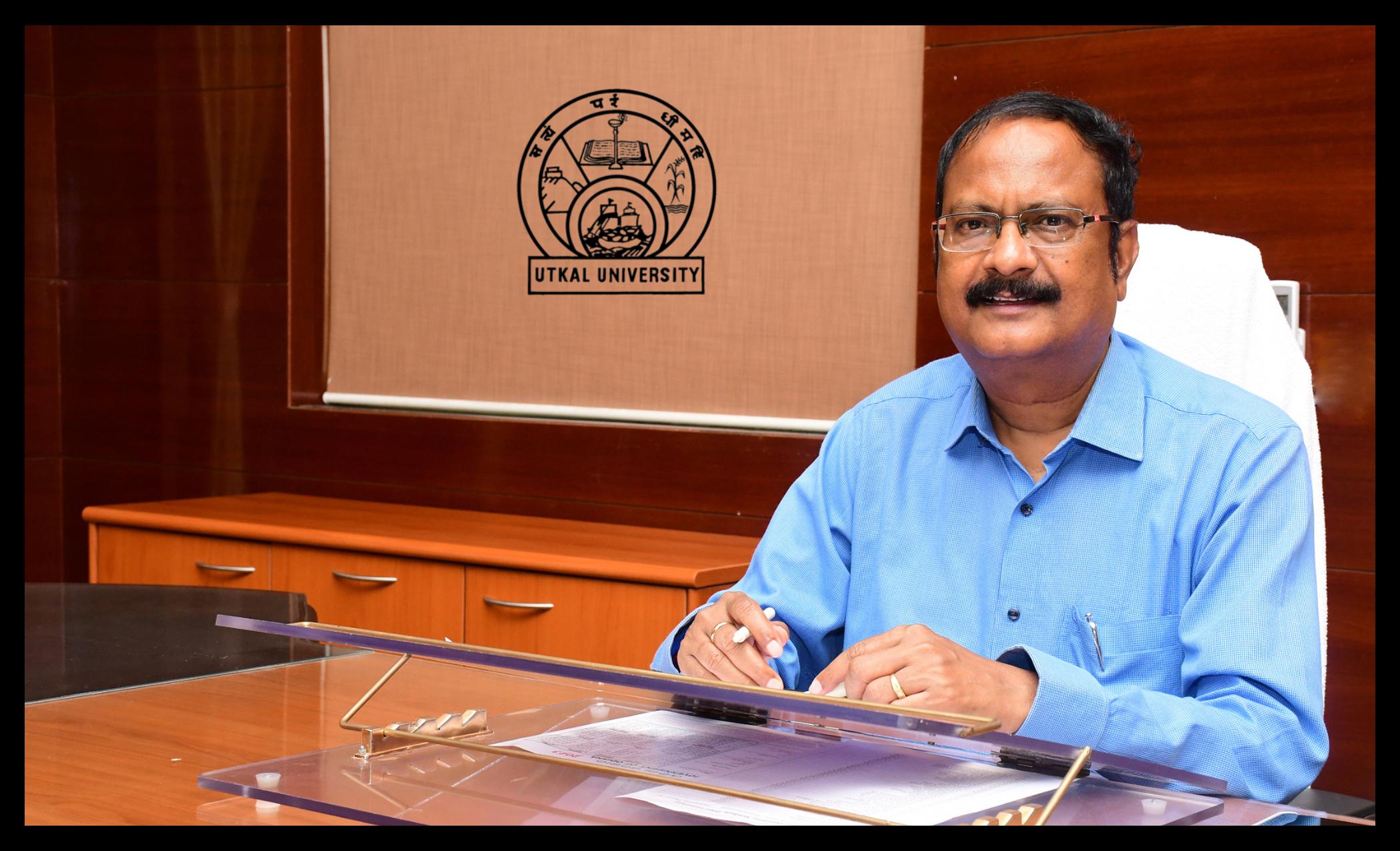 Dr. Kahnu Charan Dhir,
Odisha Administrative Service 
(Superior Administrative Grade)
From the Registrar's Desk
While ruminating over the legacy, heritage and prospect of an institution like Utkal University in the Indian State of Odisha one would be inevitably thrilled as a small yet organic part of it. The illustrious names of Maharaja Krushna Chandra Gajapati, Pandit Nilakantha Das, Pandit Godavarisha Mishra, Shri Biswanath Das and many others flash in mind as I pay obeisance to their selfless efforts in visualizing and accomplishing the goal of this centre of excellence as a global attraction.  We have been the fertile ground of innovative ideas and pragmatic practices in past paving way for constant growth and effective direction in higher education. This is a place of great philosophers and skilful technocrats, visionary writers and path breaking policy makers, scientists and ideologues. Our students have excelled globally in diverse areas of excellence with brevity and professionalism. Utkal University has been a site of confluence engaging the cultural riches of its land and people with that of its historical and political upheavals emulated worldwide by its alumni.
The university caters to the aspiration of the best minds from all corners with twenty seven regular and quite a number of self-financed departments that conduct cutting edge research with seminal works along with a humane approach to the production of knowledge in brilliant minds. With an International office that fulfils a much needed connect among the intelligentsia across continents, Utkal University has established itself as a hallmark of strong roots as well as contextual flexibility in pursuit of excellence. Its sprawling campus and a rare green cover blend well with sound infrastructural growth enabling the academia, staff and administrators a suitable ambience to exchange ideas and implement them in the interest of society at a broader sphere.
I wish the university and everyone who belongs to this glorious monument of education a vibrant future in both specialized domain knowledge and accommodative personal-professional relationship. It's my pleasure to welcome the young, enthusiastic minds to be a part of this living glory.
Greetings from Utkal University!!!
 registrar@utkaluniversity.org / registrar@utkaluniversity.ac.in
Registrar, Utkal University