The Sports Council is an important unit of Utkal University, established in the year 1943. The main aim of the Council is to Initiate, Coordinate, Execute and manage various kinds of Sports activities including Adventure Sports and other such programmes to promote general interest in Games and Sports among the students of the University. This improves the standard of Competitive Sports and Games in the University and also among affiliated colleges / institutions.
The objective of the Sports Council is to
Coordinate sports activities among different colleges of the University
Promote interest among the budding youth in excelling in games and sports
Select and train sportsmen & women in different events as per AIU, New Delhi
Depute teams  for  participation  in  different  Inter  Universities  Tournament organized by AIU, New Delhi
Actively participate in tournaments organized by state and national level sports bodies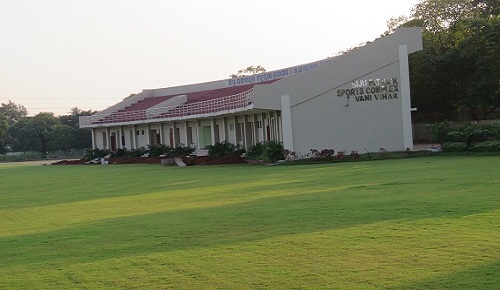 The  Sports  Council  has  in  its  credit  many talents  who  have  successfully established themselves in the field of games and sports at national and international level.
The heritage of Sports Council of Utkal University is well known. A number of notable players in different games and sports such as Foot-ball, Hockey, Cricket, Basket-ball (M&W), Kabbadi (M&W) and Athletics have considerably improved the image of the University as well as State by their wonderful performance. It is the only university in the state as well as in the Eastern Zone to participate in almost all events
| | | | |
| --- | --- | --- | --- |
| Sl.No | Events | No of Colleges Participated | No  Sports Men & Women Participated |
| 1 | Athletics (MW) | 126 | 605 |
| 2 | Ball badminton(M) | 10 | 82 |
| 3 | Badminton(M/W) | 13 | 65 |
| 4 | Boxing(Men) | 14 | 42 |
| 5 | Basket Ball (Men) | 9 | 90 |
| 6 | Basket Ball(Women) | 09 | 81 |
| 7 | Chess (MW) | 40 | 165 |