ABOUT THE CLUB
'A Healthy mind in a Healthy body' – so goes the adage. Sports activities play a vital role in the character formation of every student. Recognising the importance of sports and fitness for the physical as well as mental well-being of students, the P.G. Athletic of the University was established long back which has been providing opportunities for students to shine in the field of sports and develop sportsmanship, discipline, cooperation, brotherhood, and patriotism through competitions in sports tournaments/games. Value of time, precision, and competitiveness are other major learning points from these activities.
The P.G. Athletic promotes athletic activity among the students/staff and conducts in-campus sports and athletic activities throughout the year. It also arranges and supervisesthe participation of the University students in the various friendly matches, inter-department competitions, and athletic meets. An indoor stadium for indoor sports, a playground for outdoor sports, and a gymnasium are available for different sports activities.
CLUB OBJECTIVES
To encourage and motivate students to be involved in various sports activities at both inter and intra University levels.
To promote the games and sports culture on the University campus.
To maintain and provide infrastructure for different indoor games/sports and also for the gymnasium.
To build up sportsman spirit, improve skills, and enhance employability.
To support in developing a positive attitude, punctuality, self-confidence, courage, and patience.
To avail the opportunity to meet people from different walks of life.
To organize different sports competitions among students and staff throughout the year.
CLUB MEMBERS
President                  : Prof. Navaneeta Rath, Chairperson, P.G. Council
Vice-President         : Dr. Kirti Ranjan  Mallick, Department of Geology
STUDENT MEMBERS:
Abinash Das, Dept. of Geology
Debasis Tarei, Dept. of Zoology
Suryakant Jena, Dept. of Geography
Somnath Murmu, Dept. of Economics
ACTIVITIES& EVENTS OF THE CLUB
Inter-Departmental Badminton (Men/Women)|26-29August 2023
Hon'ble Vice chancellor Prof. S. Acharya along with Coordinator, WB-OHEPEE Prof. N. Das are felicitating the winners in  badminton women's single tournament  in WB-OHEPEE sponsored interdepartmental badminton tournament held from 26-29 August 2023.
Winner of Tokyo Olympics 2020 in  Para badminton Singles ,  Padma awardee and Khel Ratna Awardee  Shri Pramod Bhagat gave away the Prizes to the badminton Doubles winners.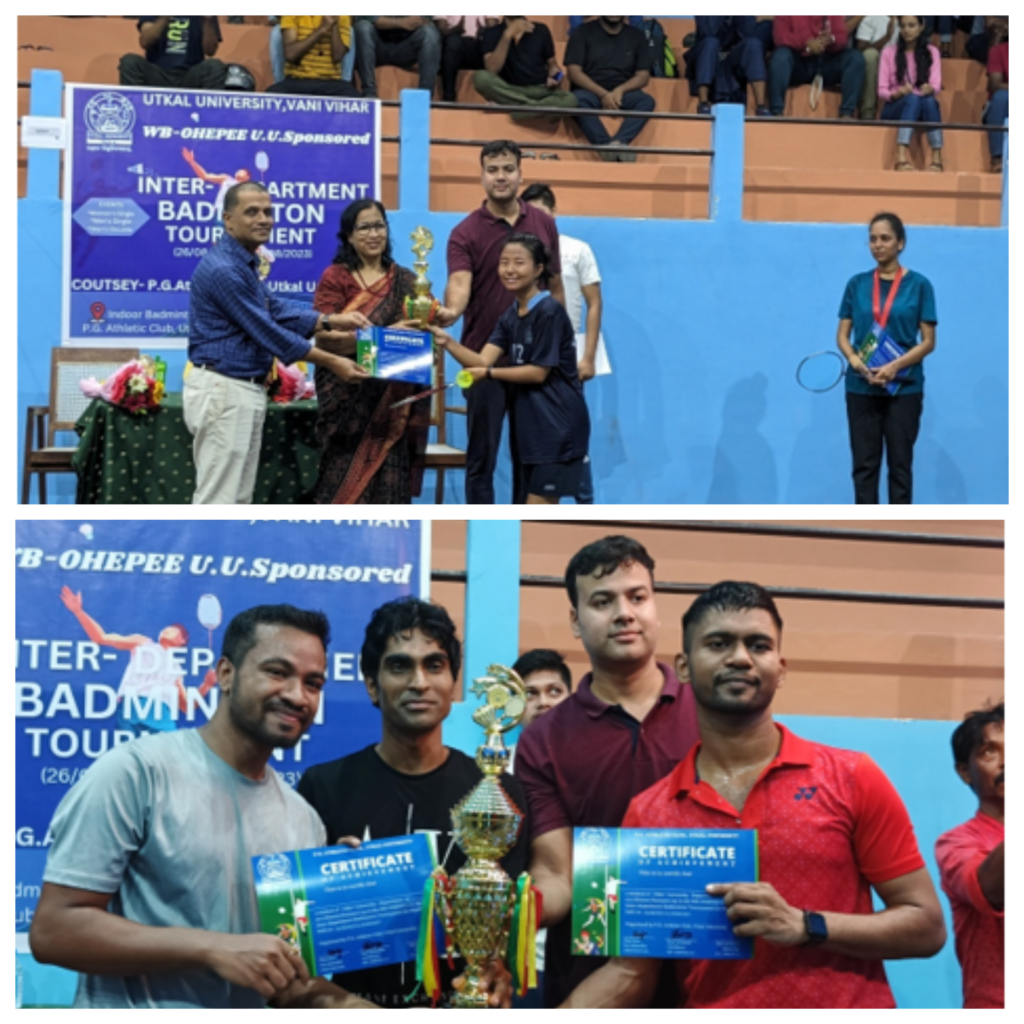 Inter College Hockey Tournament (Men/Women)|3-4 December 2022
 As a part of the celebration spirit of Odisha for the Hockey World Cup-2023, Utkal University Sports Council with P.G. Athletic Club organized Inter College Hockey Tournament (Men/Women) during 3-4 December 2022 at Biju Patnaik Stadium, Utkal University.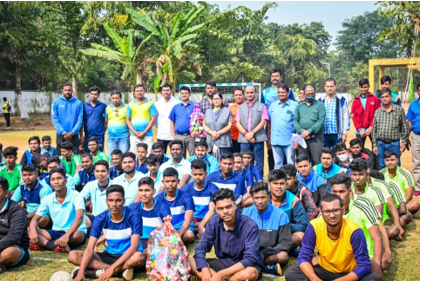 Inter College BoxingTournament | 14thNovember 2022
P.G. Athletic Club , Utkal University sportsman Lingaraj bagged second prize in the Inter College boxing tournament-2022 organised at Gopinath Dev Degree College, Puri.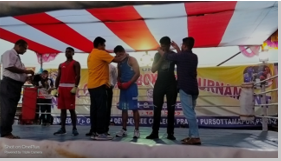 University Premier League (UPL) | 27th March 2022
Prof. Sabita Acharya, Vice Chancellor, and Prof. D.S. Patnaik, Chairman, PG Council at the Prize distribution ceremony in  the Final match between Political Science and Geology.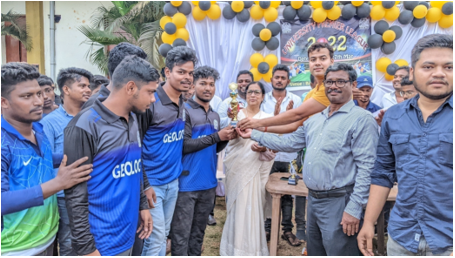 Inter University hockey championship held at Biju Patnaik Sports Complex, 5-6 January, 2023
Vice Chancellor, Chairman, P.G.Council, Registrar, officers as well as students of Utkal University cheered up hockey women's team for making into final Inter University women's championship. Team Utkal University was the 1st runner-up at the event. To celebrate the moment, Students of Geology Department made the longest ever rangoli of Mascot "OLLY" (164 Sqft) the turtle to commemorate the Hockey World Cup 2023 at Bhubaneswar which was lauded by Smart City and BMC and department of Higher Education Department.