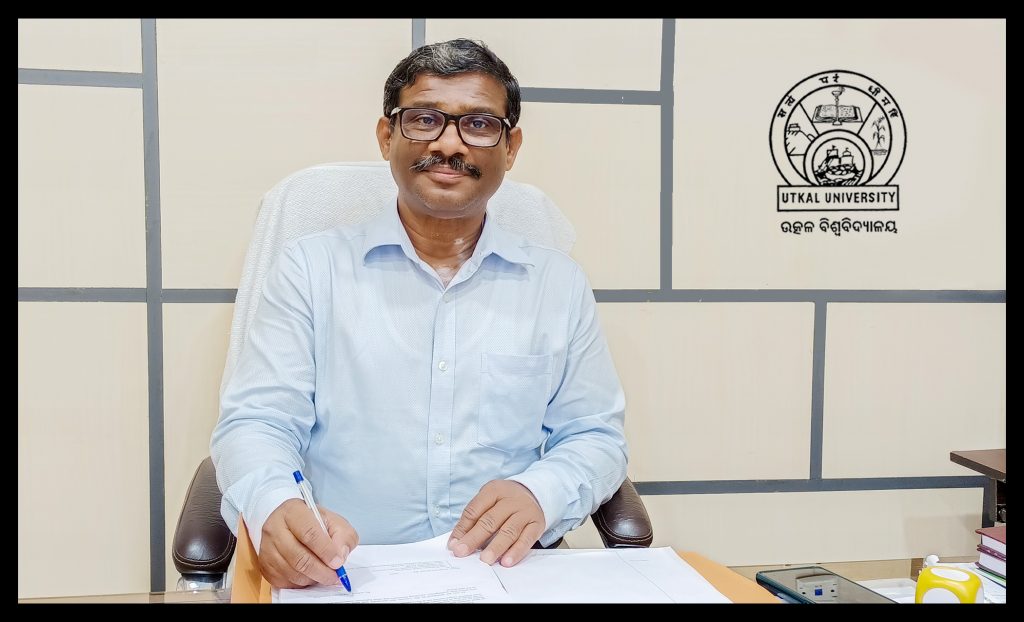 Dr. Durga Shankar Pattanaik
 Chairman, P.G. Council
Utkal University
Message of Chairman, PG Council
In pursuit of this, Utkal University has made remarkable work in the spheres of providing quality education, production research and effective dissemination of innovative studies and research. We the team here are always grateful to be a part of country's one of the oldest Universities and first University in Odisha. I personally welcome and owe my best regards to all the students studying here and those who are going to study here in coming future.
The University emphasis is given to improve skills of learning and wholesome personality development and knowledge is imparted in there course through highly qualified faculties and staff who follows a structured syllabi.
I must thank to you for visiting our website, I hope you must get the best knowledge of all the area which you are looking for. My best wishes to all the student fraternity those who seeks for the higher education further, please visit all the links such as; All PG Departments, Programme Under Departments, Programmes in Rural Campus, M. Phil Programmes, Ph. D Programmes, Research, Self Financing Courses, Schools/Centers, Center of Excellences we have, different Study Center, Examinations, Syllabus, Seminar/Conference/Workshops to have in depth idea of about the Utkal University. We are in a right path to achieve our vision to set an example for the global level.
I wish for the excellence and always do your best and pursue continuous improvement of each and everyone, directly or indirectly connected with the University!