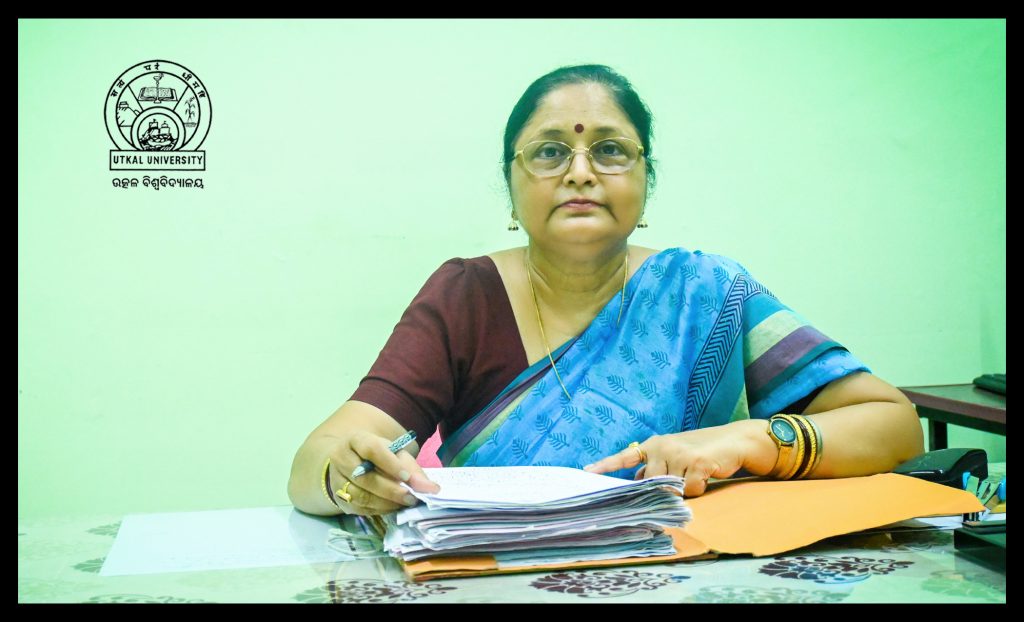 Message from Chairperson, P.G. Council
           Greetings from the Postgraduate Council, Utkal University.Utkal University Odisha, the heritage and the mother university of the state of Odisha, is dedicated to imparting quality education with equity, and inclusiveness, and bringing excellence and innovativeness in research. Imparting skills to the students,the university makes a continuous effort to unfold the potentials of the students and add value to their existing stock of competencies making them rich human resources for the society. The university provides flexibility to our students by adopting an updated curriculum and providing flexible options to students with a Choice Based Credit System (CBCS). In its effort to ensure the overall development of the students, the University has created opportunities for extra- and co-curricular activities along with excellence in academic performance. The PG Council with its host of departments and a team of highly qualified teachers tries to provide the best learning experience to the students with improved teaching methods.
                I must thank you for visiting our website, I hope you must get adequate knowledge and information about all the areas which you are looking for from this website. My best wishes to the students who seek higher education at this prestigious university. I would request you to visit all the links such as; All PG Departments, Programme Under Departments, Programmes in Rural Campus, Ph. D Programmes, Research, Self-Financing Courses, Schools/Centers, Centers of Excellence that are in operation, different Study Centers, Examinations, Syllabus, Seminar/Conference/Workshops to have an in-depth idea of about the Utkal University.
                  I wish excellence to the inmate students and those who are interested to be a part of this historic university and wish each and everyone, to reap a fulfilling experience from this University.
chairman[at]utkal-university[dot]org
Chairperson, P.G. Council
Utkal University