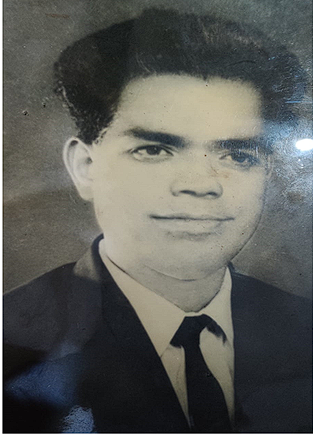 Born in Chandanpur in Puri District on July 21, 1924, Dayanidhi Mohapatra was the eldest of three brothers and two sisters. After completing his studies at SCS College Puri and Ravenshaw College Cuttack, where he was awarded the Gold Medal for securing the first position, he joined as a Lecturer in Economics at Rajendra College, Balangir and then moved on to F. M. College, Balasore. In the late sixties, he joined the Department of Analytical and Applied Economics and Headed the Department during 1981-85 before retirement. His writings found a place in many prestigious publications of our country.
He was the President of the Orissa Economic Association in 1981. He was also the founder President of the Family Planning Association of India, Bhubaneswar Chapter.
On February 11, 2002, he breathed his last, leaving behind his wife, three daughters and one son.