About Department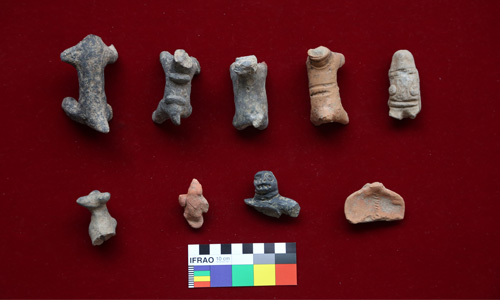 The P.G. Department of Ancient Indian History, Culture and Archaeology was established in the year 1996 on the recommendation of the 8th Plan of the UGC visiting team 1990 to create opportunities for teaching and higher research in art, archaeology and culture of India. The founding faculty members were Prof. K. S. Behera, Prof. A. N. Parida and Dr. Sanjay Acharya. Prof. K. S. Behera, a renowned historian was the first head of the Department. After retirement he was Emeritus Professor in the Department and was awarded the prestigious Indira Gandhi Memorial National Fellowship and was also the Vice Chancellor of F.M.University. Prof.A.N.Parida of the Department was the President of the 30th Session of the Odisha History Congress. Thereafter, Prof. S. Pradhan carried the Department to new heights and was invited to deliver the key note address in the Rock Art Summit held in Yangshoo, China. In order to popularize the subject, the Department has instituted Special Lecture Programme on Art and Archaeology, conducted refresher courses, seminars and photo exhibition with a view to create awareness in the society. Further in the year 2007 the UGC Innovative Course of Master's in Tourism and Heritage Management (MTHM) was introduced.
Vision
Teaching and Research in Ancient Indian History, Culture and Archaeology. To meet the Professional man power needs of Educational Institutions, Research Organisations, Museums and Tourism- Heritage Management Sectors.
Mission
In the context of the World becoming a Global Village it is necessary to make the student aware of the History, Culture and Archaeology of our state and country. Promote awareness of our rich Cultural Heritage among the younger generation. To cater to the needs of larger learner community.