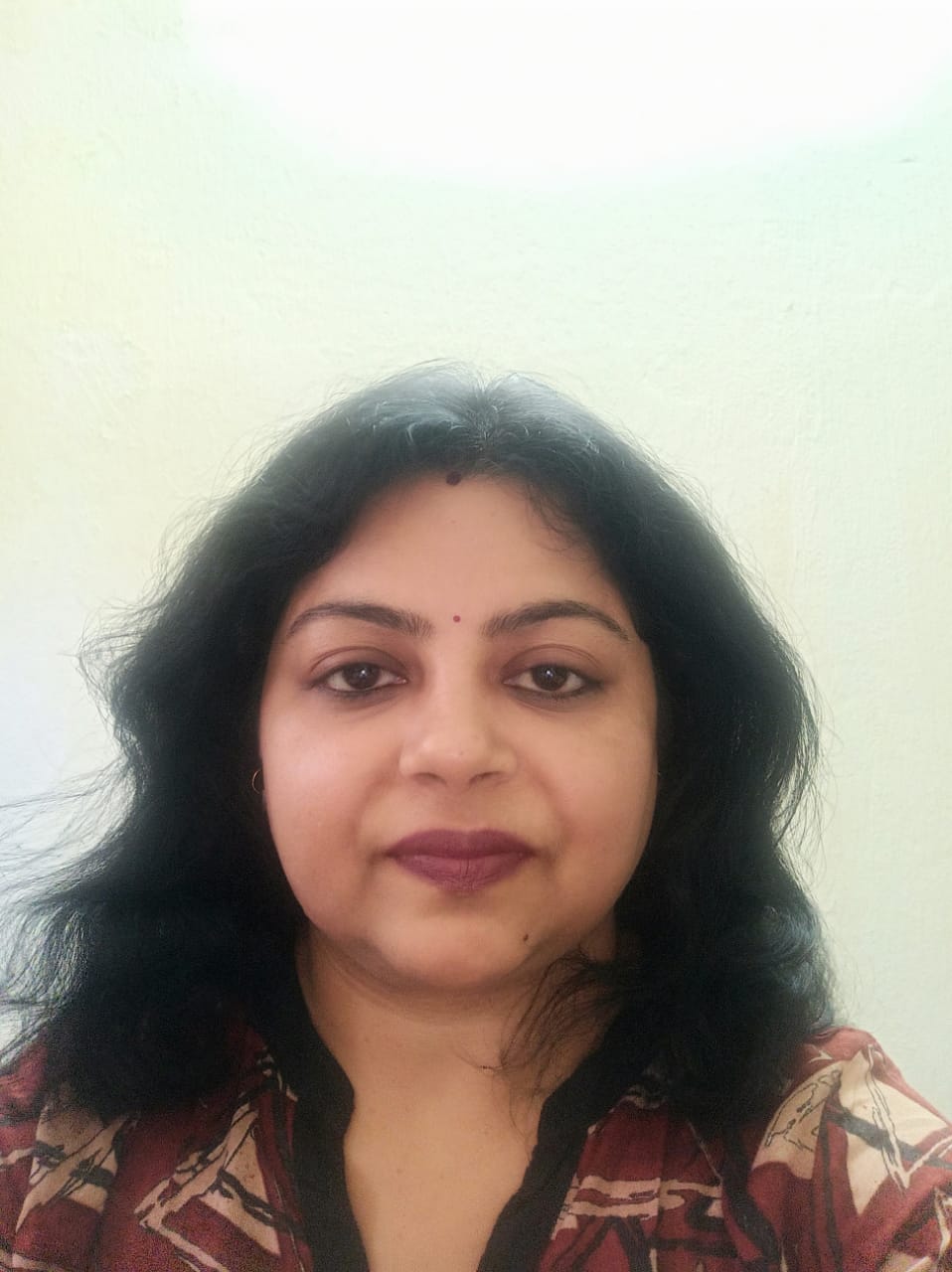 Indian Institute of Technology, Kharagpur
Ph.D.
Vinod Gupta School of Management Studies
Utkal University
MBA, MSc
| | | |
| --- | --- | --- |
| Utkal University | May. 2016–present | Assistant Professor |
MBA
Department Of Business Administration, Utkal University.
Duties:taught recitations, held office hours, graded exams
Invited lectures:
Lecture on "Engaging students in online classes" organized by Ravenshaw University, 2021.
Lecture on "Business Strategy and Marketing in the changing Business Scenario" organised, Utkal University, 2017.
Lecture on "Personality development", Ravenshaw University, 2016.
Book Articles (Authored/Edited)
Journal Articles
1. Pallabi Mishra: Portfolio of online distribution channels across mid market hotels: An evaluative review" Enlightening tourism: A pathmaking journal, Vol. 7, No.1, pp. 19-35.2017. ISSN: 2174-548X. SCOPUS, UGC: 44376 SJIF: 7.1 View
2. Pallabi Mishra: Sustainability of Khadi: The SEEC Approach, Pratibimba. 17(2), 67-75,2017. ISSN: 0972-5466.View
3. Pallabi Mishra: New media culture and change: Access and use of internet in suburban areas of Odisha", Pacific Business Review International. Vol.11, No.1, pp. 28-40, 2018.ISSN: 0974-438X. SJIF.6.56, Web of Science View
4. Pallabi Mishra: Investing in mutual funds: Does profession matter?, IOSR Journal of Business and Management, Vol. 20, No. 2,pp. 38-44, 2018. ISSN: 2319-7668. Impact Factor: 3.52. UGC: 4481.[ doi.View
5. Pallabi Mishra: Holidaying preferences: A case of hill station packages, Commonwealth journal of commerce and management research. Vol.5, No.1,pp. 44-56, 2018. ISSN: 2393-851X. SJIF: 5.808. UGC: 646142. ISI indexed View
6. Pallabi Mishra: The gender dissimilitude influence on customer based brand equity(CBBE", Pacific Business Review International.Vol. 10, No. 9, pp.114-125, 2018. ISSN:0974-438X. SJIF.6.56, Web of Science. View
7. Pallabi Mishra: Service quality across cultural dimensions influencing customers'preference, Journal of Research in Humanities and Social Science, Vol. 8, No.12, pp. 67-77, 2020. ISSN: 2321-9467. SJIF:6.14 View
8. Pallabi Mishra: Social indicators indicating sustainability of Joint Liability Groups,International Journal of engineering Technology Research and Management , Vol. 5, No.8,pp. 120-125, 2021. ISSN: 2456-9348.SJIF:5.004 View
9. Pallabi Mishra: Role of Joint Liability Group on Sustainable Livelihood-With Special Reference to Jlgs Members in Westernodisha, Journal of research in Business and Management Vol. 9, No.8,pp. 30-38, 2021. ISSN: 2347-3002. SJIF:5.89. View
10. Pallabi Mishra: Microfinance as a tool for alleviating poverty, ACADEMICIA: An international multidisciplinary research journal, Vol. 11, No.3, pp. 16-26, 2021. ISSN:2249-7137. SJIF:7.492 View
11. Pallabi Mishra: A Study on Rural Consumer's Satisfaction towards Selected Fast Moving Consumer Goods", Journal of Management and Entrepreneurship, Vol.15, No.4, pp. 1-18,2021. ISSN: : 2229-5348. UGC care I View
| | | | |
| --- | --- | --- | --- |
| Sl No |  Name of the Scholar | Year of award of Degree | Topic of PhD Thesis |
| 1 | Ritika Rani Sharma | Cont. | Impact of content and cost in driving subscription revenue for OTT services in India |
| 2 | Chandan Swain | Submitted | Impact of economic development on sustainability of members of joint liability grouo: A study on selected districts of Odisha |
| 3 | Himanshu Mishra |  Submitted | A study on the effectiveness of distribution channels for selected FMCG products in rural Odisha |
| 4 | Srutishree Nayak |  Submitted | A study on service quality, brand equity, customer satisfaction and customer loyalty in restaurants of Odisha |
| 5 | Lopamudra Panda | Cont. | Performance measurement in social enterprises-a study of selected organisations |
 "Effect of service quality on brand sustainability: tourists' experience of three star hotels", 4th International scientific conference TOURMAN 2021, restarting tourism, travel and hospitality: the day after, International Hellenic university, Thessaloniki, Greece. May 21-23, 2021.
 "Role of sentiment analysis on e-buying behavior of youth-A study to identify the impact of reviews on the purchasing decisions of the young generation."  National conference on Digital Transformation & innovation in Indian economy, Department of Commerce (School of commerce and management), Ravenshaw University. February 23-24, 2020.
 "Strategic innovations- ways of leveraging Customer acquisition and retention "  National conference on Digital Business Transformation in India, Global institute of Management. Bhubaneswar. January 10-11, 2020.
Attendee of Refresher Course in "Research Methodology in Social Science", From 11thDec 2021 to 24th Dec 2021 atHRDC, Utkal University.
Attendee of Faculty Development Programme (FDP) in "Analysis  of categorical data", 8tht-12th Nov 2021.
Attendee of Faculty Development Programme (FDP) in "Application of Econometrics for Management Research", 3rd-7th Aug 2020.
Attendee of Faculty Development Programme (FDP) in "Contemporary topics in Marketing", From 14th-19th Dec 2020 .
Attendee of Refresher Course in "Research Methodology in Social Science", From 5th Sep  to 18th Sep 2021 atHRDC, Utkal University.
Journal Reviewing: List of Journals.
Journal  of Brand Management
Journal of Retailing and Consumer services
Research journal of business management
 Asian journal of marketing