Utkal University has a dedicated Research and Development (R&D) cell and Director, R&D acts as a dean of research to look after the overall research activities of the University including MoUs and research collaborations.
Vision & Mission of Research & Development (R & D) Division
Utkal University, being the oldest and mother University of Odisha (established in 1943), envisages to boost quality and interdisciplinary research and inclusive academic growth involving different stakeholders at both organizational and individual level all across the state.
R & D division was established in the University with a vision to facilitate, promote and contribute towards multi-disciplinary research, innovations, collaborations, and generation of scope for extra-mural fundings, quality publications in peer-reviewed journals, patents and product development.
The mission of this division is to build up a Dynamic and Multi-disciplinary Research Ecosystem in the University by promoting research of both fundamental and translational potential, with a goal to enrich the scientific community and benefit towards the society.  Besides, Utkal University has established a dedicated centre to promote innovative research of translational potential and to support startup and entrepreneurship ventures through Centre for Innovation and Incubation.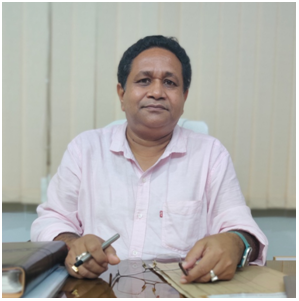 Prof.  J.  Dandapat, Director,
Research and Development
E-mail: director.rd.uu@gmail.com