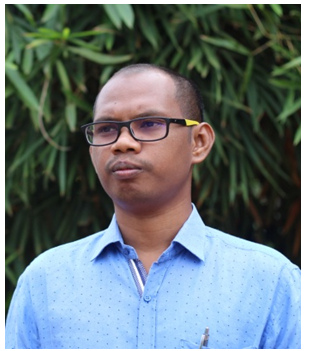 Utkal University
 2012- 2013
M.Phil
Department: English
Thesis Title: Tribal Oral Epics of Western Odisha : A Study
Areas:  Folklore
Advisor: Dr. A.J. Khan
Utkal University
 2010-  2012
 M.A.
Department: English
Special Paper : Professional Writing
Sambalpur University
  2006-2009
Bachelor of  Arts
UGC
June, 2013
Department:  English
Hons: English
UGC-NET
Subject: English
| | | |
| --- | --- | --- |
| Utkal University | DEC. 2014 –present | Asst. Professor |
| Government Autonomous College Bhawanipatna | July. 2014 – Dec. 2014 | Lecturer |
Core Course- British Literature (Core 1-10)
Department of English, Utkal University
Duties: Teaching Doctor Faustus, Saint Joan, Literary Criticism ( Matthew Arnold & T.S. Eliot), 'What is an Author' Michel Foucault, Lord of the Flies
Core Elective-American Literature (CE 1)
Duties: Teaching Uncle Tom's Cabin, The Great Gatsby, Walden, Essays of Emerson
Free Elective-Travel Narratives (FE 2)
Duties:  Teaching The Hill of Devi
Invited lectures:
S.C.S College Puri (Department of English), 2018, 'Dalit Literature : Form and Purpose'
PhD thesis
Book Articles (Authored/Edited)
Books (Authored/Edited)
Asim Parhi, S. Deepika, Pulastya Jani, "The Widening Arc", English, Kitab Bhawan, ISBN No. XXXX-XXXX, 2016.
Journal Articles
ArXiv Preprints
Refereed Conference Publications
Refereed Workshop Publications:
Selected Unrefereed Reports:
Presented Topic / Description.[Hyperlink to the Published Paper]
–Conference Paper / Distinguished Talk
– Invited talk at the ABC University,XXXXX Department, INDIA, July, 2017.
Attendee of Refresher Course in "Indian Language and Culture: Text & Context", From 04-01-2019  to 24-01-2019  at HRDC, Utkal  University
Attendee of Faculty Development Programme (FDP) in "Faculty Development Programme of Academic Faculty of Utkal University, Bhubaneswar, Odisha", From 02-03-2020  to 06-03-2020  at National Institute of Educational Planning and Administration( NIEPA) .