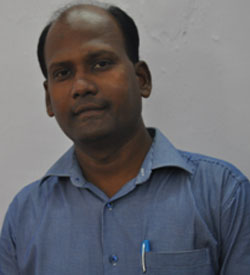 Name: Dr. Prasanna Kumar Patra
Designation: Associate Professor & Head
Qualification: M.Sc. (NEHU), Ph.D (Delhi), Postdocs (Leiden-The Netherlands, Kyoto-Japan, Sussex- UK),PGD in Journalism, M.A. in Japanese (Delhi)
Phone No.: 8763356554
E-mail ID: pkpatra@rediffmail.com
Medical Anthropology
Biological Anthropology
Demography and Tribal Health
Biomedical Ethics
My interest broadly lies in the field of Medical Anthropology. I am interested to research the interface between socio-cultural and biomedical dimensions in stem cell science and biobanking in India, particularly to examine the complexities in proliferation, translational bionetworkings and collaborations of stem cell research, therapy and banking in India, in a social science comparative view with what is happening in other Asian countries such as Japan. I also keep deep interest in issues relating to Biological Anthropology, Demography and Tribal Health.
(Theory and Practical): Medical Anthropology & Biological Anthropology (at PG, M.Phil and PhD levels)