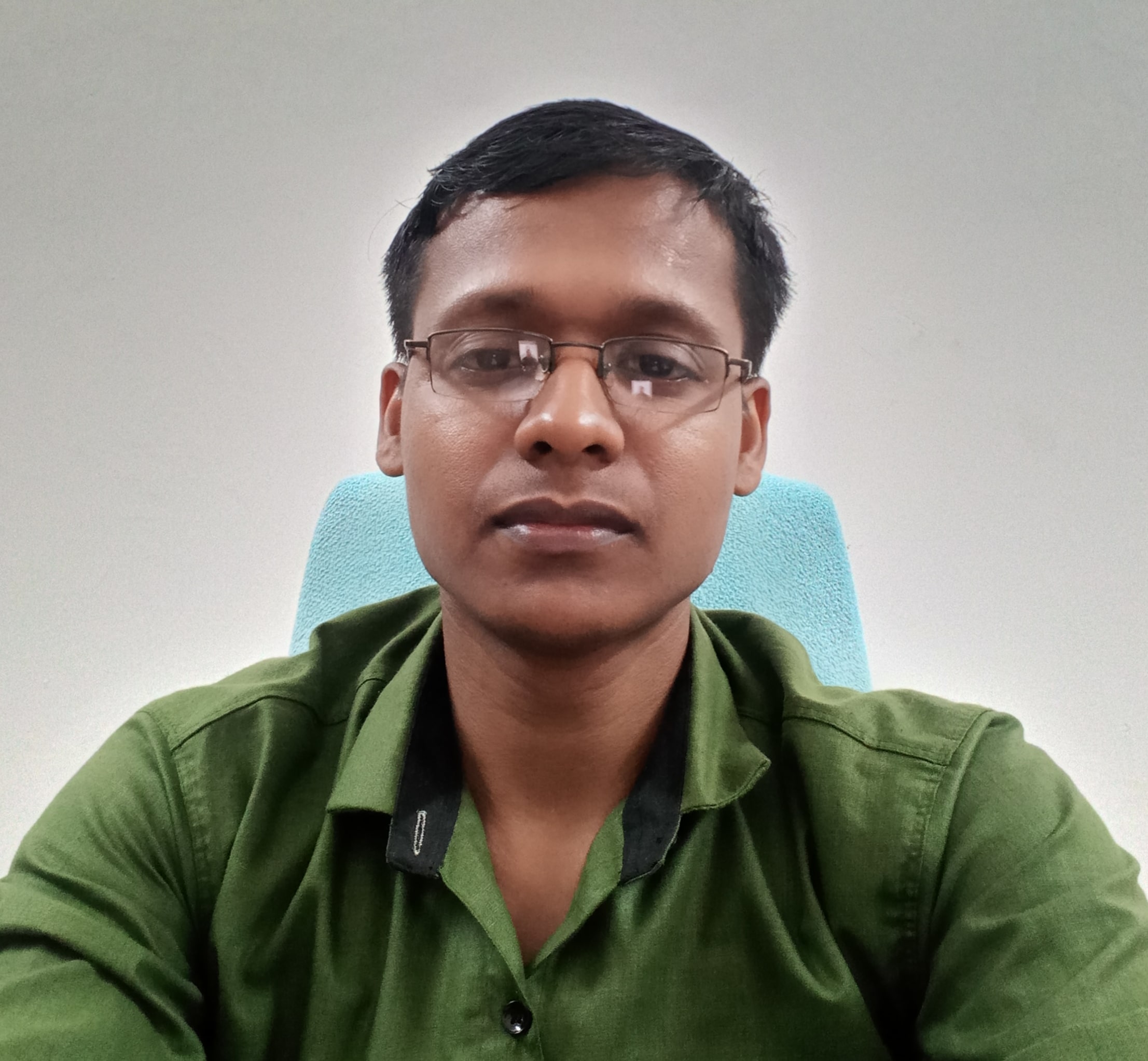 University of Hyderabad
July, 2011 – January, 2018
Ph.D.
School of Economics
Thesis Title: A Study of the New
Governance Model in the Port Sector and Sustainable Infrastructure
Outcomes: A Case Study of Dhamra Port in Odisha
Areas: Transport Sector, Development and Displacement, Rural Development
Advisor: Dr. G. Vijay
University of Hyderabad
July, 2009-July, 2011
M.Sc. / M.A./ M.Phil./ Any other Master Degree
Department: Economics
Thesis Title: Deregulation of Development Conflict: A case of Dhamra Port Project in OdishaAreas: Transport Sector
Advisor: Dr. G. Vijay
Utkal University
July, 2007-July, 2009
M.A.
Micro Economics, Mathematical
Economics, Econometrics
Fakir Mohan University
June, 2004 -May,2007
Bachelor of Arts
Hons: Economics
UGC
December, 2012
UGC-NET, JRF
Subject:Economics
| | | |
| --- | --- | --- |
| Utkal University | June 2022 –present | Assistant Professor |
| Olaver College, Olaver | Nov 2019 – May, 2022 | Lecturer |
| Central University of Odisha | Jan 2018-Oct 2019 | Lecturer(On Contract) |
| | |
| --- | --- |
| Utkal University | June, 2022– present |
| Olaver Degree College | Nov 2019-June 2022 |
| Central University of Odisha | Jan 2018-Oct 2019 |
Microeconomics-I

 (HCE 101

)
Microeconomics-II

 (HCE 201

)
Agricultural Economics (AEE 301)
Mathematical Economics (AEE 402)
PhD thesis
[1] Kedarsen Sahoo, "A Study of the New Governance Model in the Port Sector and Sustainable Infrastructure Outcomes: A Case Study of Dhamra Port in Odisha"
Journal Articles
[2] Sahoo.K. Deregulation in development project: A case of Dhamra port project in Odisha, Ocean and Coastal Management, Vol-100, November, 2014, Page- 151-158. ISSN – 0964-5691
[3] Sahoo.K. Changing Pattern of the Livelihood of the Displaced Households: A Case Study of Dhamra Port Project in Odisha, Indian Journal of Economics and Development, Vol-7, May, 2019, Page- 1-10. ISSN (online): 2320-9836 (online), ISSN (Print): 2320-9828
[4] Sahoo.K. Socio-economic Impact of Dhamra Port Project on Local Economy: An Assessment, Indian Journal of Economics and Development, Vol-7, June, 2019, Page- 1-9. ISSN (online): 2320-9836 (online), ISSN (Print): 2320-9828
 Presented a paper titled "A Minor Port from Displacement Perspective: A Case of Dhamra Port in Odisha" in the National CESP YOUNG SCHOLARS' SEMINAR during 1st to 3rd March 2013 organised by the Jawaharlal Nehru University, New Delhi.
 Presented a paper titled "Impact of Dhamra Port Project on Livelihood pattern of the Displaced Households" in the Two-Day National Seminar on Industrialisation, Environment and Local Sustainability during 2nd to 3rd March 2019 organised by the P.G. Department of Sociology, Vikram Deb Autonomous College, Jeypore, Koraput, Odisha.
• Achieved SUDARSHAN MOHAPATRA MEMORIAL AWARD FOR BEST GRADUATE-2007 for securing 2nd position in Economics Honours in the University Merit list of +3 final degree examinations, conducted by Fakir Mohan University, Balasore, Odisha
 Participated in a ARPIT Online Refresher Course in Economics during 1st December 2020 to 31st March 2021 organized by Shri Ram College of Commerce.
 Participated in the Refresher Course in "Research Methodology in Social Sciences" from 18th December 2013 to 7th January 2014 organised by UGC-Academic Staff College, University of Hyderabad.