Welcome to
Department of PG Commerce About Department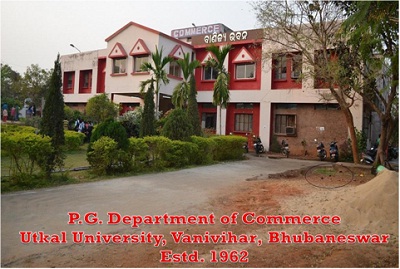 About Department
The Post Graduate Department of Commerce, a jewel on the crown of the Utkal University, started functioning from the year 1962 under the dynamic leadership of Prof. Suryakanta Das, the first Indian to get DBA from Washington University. The department is proud of its teachers and students, who have been playing a pioneering role in the promotion of Commerce and Management education in the State of Odisha. Besides functioning as a teaching, training and research centre, the department offers full time M. Phil and Ph. D. programme to both scholars and teachers and also takes initiatives in training the teachers of affiliated colleges through various workshops and Refresher Courses. The department took effort to start MBA Programme in the year 1984 and Master of Finance Control (MFC) in 1996, which is now known as MBA (Financial Management).
Vision
To be a centre of excellence in Business Education and Research.
Mission
Productive research and dissemination of knowledge. Developing self-reliant and market-fit students. Adopting to new ideas and changes. Promoting ethical and moral values.
Events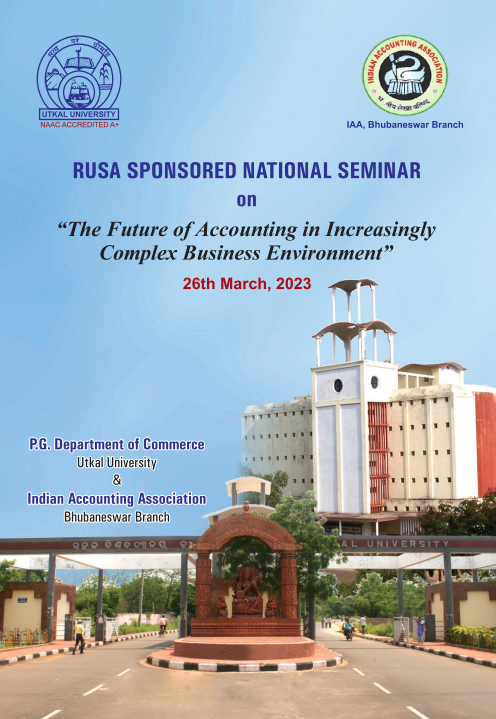 Invitation for RUSA Sponsored National Seminar 2023
15 Mar 2023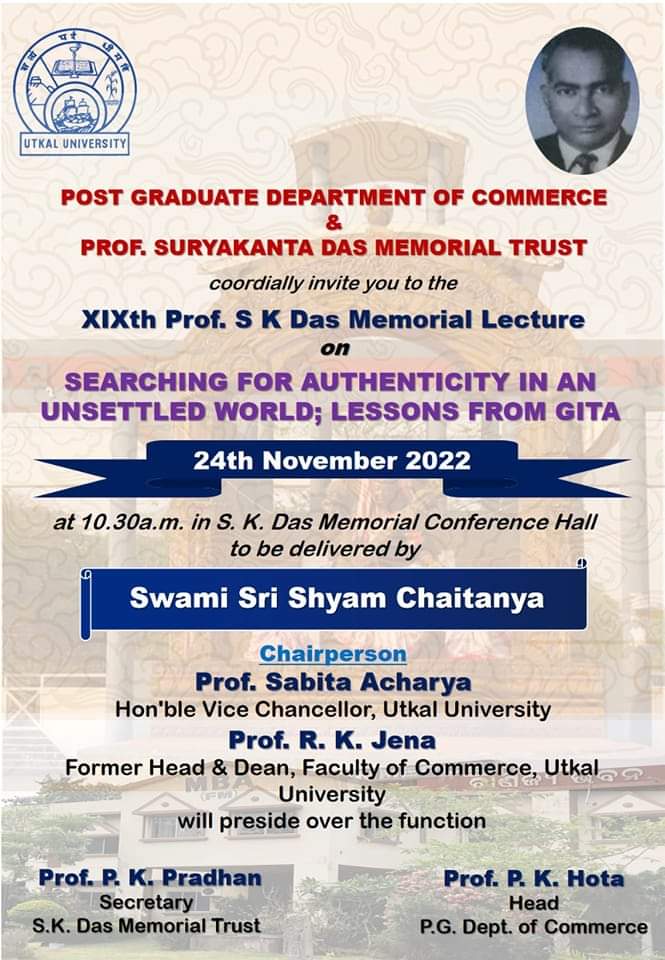 Invitation for S. K Das Memorial Lecture 2022
15 Apr 2022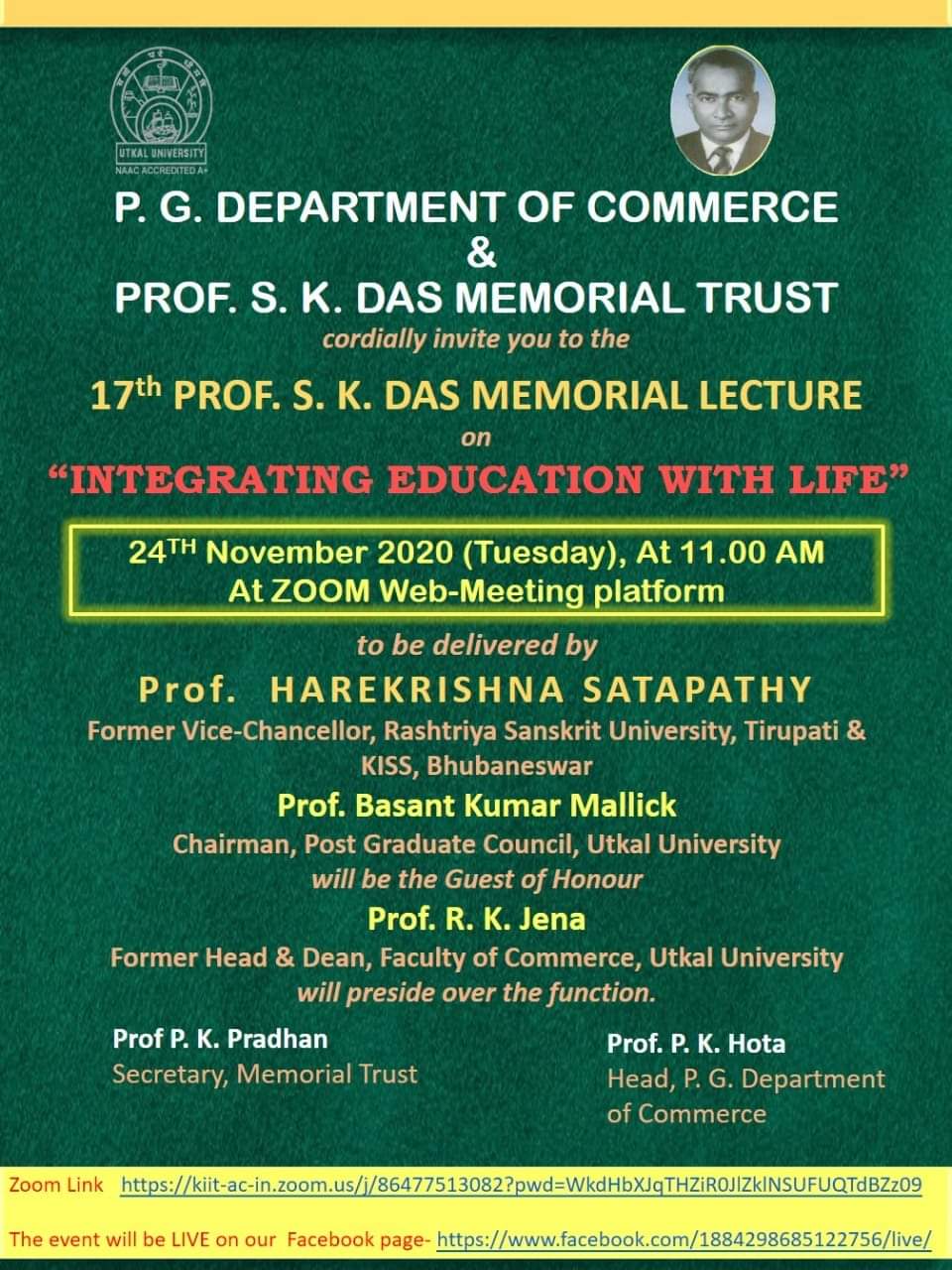 Invitation for S. K Das Memorial Lecture 2020
15 Apr 2020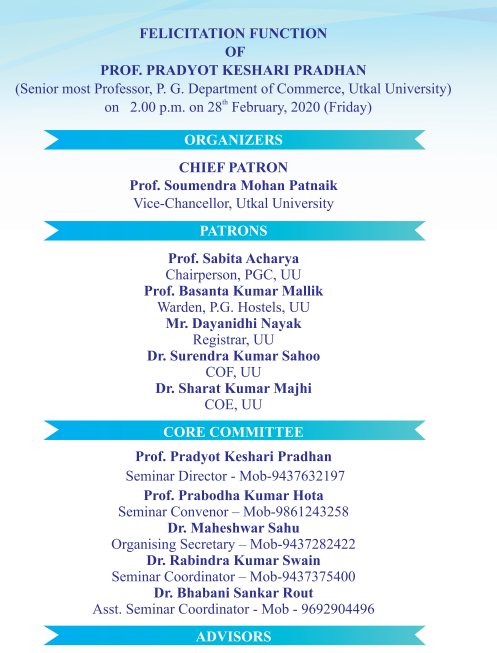 Broucher for National Seminar Social Enterpreneurships in India; Challenges and Oppertunities 2020
15 Apr 2020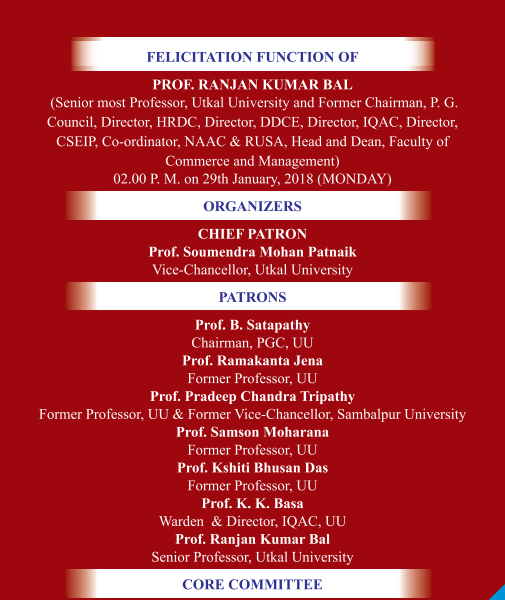 Broucher for International Seminar on Institutional Excellence for Economic Growth 2018
15 Apr 2018
News & Announcement