The Director, Students' Welfare
The Student's Welfare unit is an important wing of the University administration to cater to the various needs of the students towards financial support as well as academic pursuit. It acts as a linkage between the students, University & different funding agencies, liaising for various financial assistance in mode of scholarships and fellowship. It encourages the students through distribution of cash prizes and gold medals as a token of appreciation towards their talents in different areas and competitions organized by the wing. It organizes several extra curricular activities exploring multifarious talents of the students. The unit seeks to enhance the exposure and capability of students with an aim to bring in bright career for the alumni.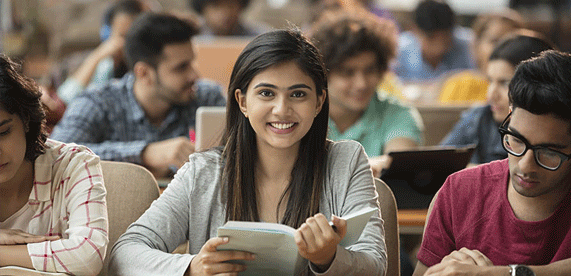 It also plays a major role in preparation & procurement of gold Medal as well as Cash prizes for the award in the University Foundation day & Convocation day. This wing also plays a vital role in coordinating different units of the University for the timely response and speedy disposal of the matters relating assembly questions.
It also facilitates conduct of various functions including meetings, seminars, conferences and cultural programs organized by different Post Graduate teaching departments of the university at the auditorium.
Utkal University organizes different literary and cultural activities among the students of its P. G. Teaching Departments and affiliated/constitution colleges every year. A brief details of functioning of the unit is furnished below:
1. CHANCELLOR'S DEBATE COMPETITION:
Chancellor's Debate Competition are held in Odia, English and Hindi every year among the students of all affiliated / Constituent colleges and P. G. Teaching Departments of this University.
2. KADAMBINI DEVI GENERAL KNOWLEDGE COMPETITION AND SHYAMA SUNDAR MISHRA DEBATE COMPETITION:
The above competition are being conducted by the University from the year 2002 among the students of affiliated / constituent colleges and P. G. Teaching departments of the University.
There are 3 prizes for each competition.
1
st
 prize Rs. 1100/-, end prize – Rs. 1,000/- and 3
rd
 prize- Rs. 900/- Results of the said competitions for the year 2014-15 & 2015-17 are given below:
3.ELOCUTION COMPETITION IN ENGLISH AND ODIA ON THE EVE OF THE UNIVERSITY FOUNDATION DAY:
4. INTER COLLEGE AND INTER UNIVERSITY DEBATE COMPETITION IN ENGLISH:
There are four prizes 1
st
 prize – Rs. 2,000/-, 2
nd
 prize- Rs. 1,500/-, 3
rd
 prize-Rs.1,000/- and 4
th
 prize – Rs. 500/-.
5. VICE-CHANCELLOR'S DEBATE COMPETITION IN ENGLISH :
Vice-Chancellor's Debate Competition in English on the occasion of Odisa Disaster preparedness Day and the National Day for
Disaster  Reduction. 2014 & 2015 was organized to mark the University Foundation Day Celebrations. There are 3 prizes: 1
st
prize                    Vice-  Chancellor's Cup and prize of Rs. 500/-, 2
nd
 prize- Rs. 400/- and 3
rd
 prize – Rs. 300/- .
6. DIFFERENT GOLD MEDALS DISTRIBUTED ON THE EVE OF UNIVERSITY FOUNDATION DAY:
Saraswati Ray Gold Medal
Latika Sundari Ray gold Medal
Padmanav Markap Memorial Gold Medal
Late Justice Joy Krushna Mishra Memorial Gold Medal
Justice Gati Krushna Mishra Gold Medal
Pandit Sudarshan Rath Memorial Cash Award
O. P. Lamba Academic Scholarship
Latika Sundari Ray gold Medal Different Competitions:

| | | | | |
| --- | --- | --- | --- | --- |
| Sl. No. | Name of the Fellowship | Endowment/ Funding Agency | Prize (Name) Winners 1st, 2nd, 3rd, only | Remarks |
| 1 | 2 | 3 | 4 | 5 |
| 1. | Elocution Competition in English | Utkal University | | |
| 2. | Elocution Competition in Odia | Utkal University | | |
| 3. | Inter College & Inter University, Debate Competition | | | |
| 4. | Shyam Sundar Mishra Debate Competition | | | |
| 5. | Kadambini Debi G. K. Competition | | | |
| 6. | Chancellor's Debate Competition in English | | | |
| 7. | Chancellor's Debate Competition in Odia | | | |
| 8. | Chancellor's Debate Competition in Hindi | | | |